We have been privileged to work and grow with a diverse range of clients.







The process of design and construction can be daunting for those unfamiliar with the industry. We have assembled a team of experienced professionals designers, drafters, and engineers to give you the most comprehensive project/package/set product possible.
Typical stages of the DESIGN-BID-BUILD Process:
Design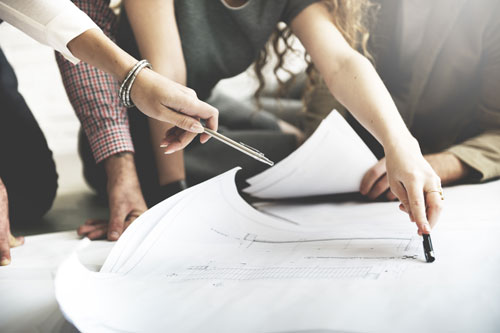 1. Initial Meeting. We want to meet you, establish rapport, and assess how our services fit with supporting your goals for a finished space & place. After this meeting, we provide you with a written proposal for the work. Your acceptance of this proposal is the point at which we begin work in earnest.
2. Schematic Design. (SD) In this stage, we establish the program, help assemble the team of consultants, and collaborate on initial layout options. We address needs known and revealed in the process, followed by choosing one layout scheme to pursue.
3. Design Development. (DD) We further develop the design- as related to the scope of your project- by refining the layout and selections for material finishes, furniture, millwork, equipment, and/or lighting.
4 Construction Documents. (CDs) After design questions have been answered, we create the set of documents defining how to build the project. Complete and clear CDs are important- to receive accurate bids from contractors, to streamline the building process, and to make certain your design vision endures.
Bid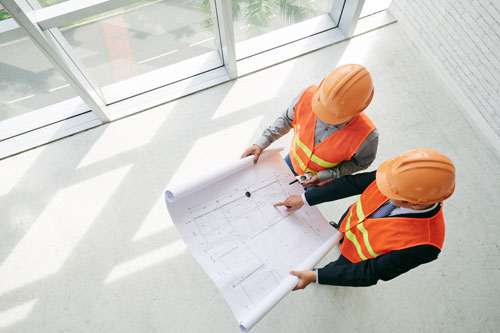 5. Permit and Bid. We assemble the materials needed to obtain governing approvals and permits, per requirements for your project. As well, we help you through the bid process and answer questions posed by contractors as they generate bids to complete the construction of your project.
Build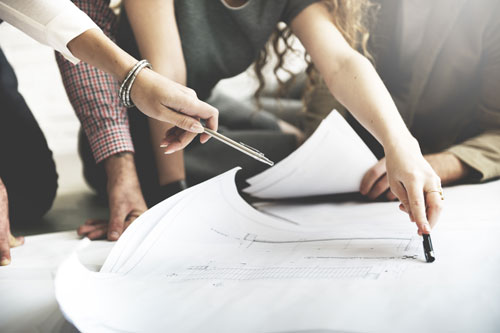 6. Construction Administration. (CA) While the General Contractor takes the lead during construction, we remain involved to help the project be built to your vision and expectations. We are there to answer questions, issue supplemental documents, and visit the site as needed. Once construction is mostly completed, we perform a "punch list" that points out those last few items that need to be completed to allow that everything is ready for you to utilize your new space as intended.
7. Looking Forward. Our relationship doesn't end on opening day. We like to keep in touch with clients as you move in and begin enjoying new spaces. We check in to make certain you are as happy with your finished space as you were with the initial concept. This is part of the reason why so many clients return to us with future projects. Looking forward, we already want to work with you again.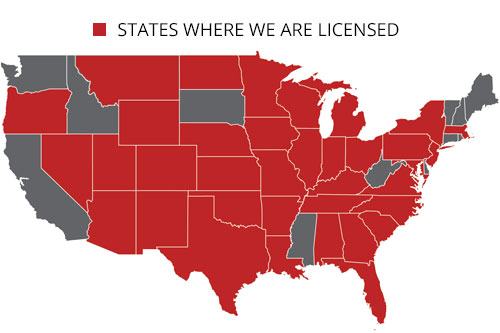 Studio M is an architecture and design firm based in the North Loop of Minneapolis, MN. We believe that spaces both large and small should display good design. Our vision is to create unique and functional spaces representative of the people who utilize them and the environment they inhabit. We work with you as a partner and advocate for your project from design concept to finished space.
We have extensive experience in creating eye-catching and inviting bars, restaurants, and retail spaces. We can also provide exceptional residential and hospitality designs, as well as branding and chain store development. We have the capabilities to provide 3D printed models, renderings for publicity and marketing, graphic design, and brand development materials.
Our blend of creative designers and innovative architects will bring your project to life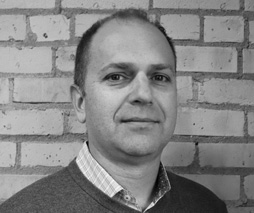 ADAM MEYER
AIA, LEED AP & PRINCIPAL
RINA BERMAN
INTERIOR DESIGNER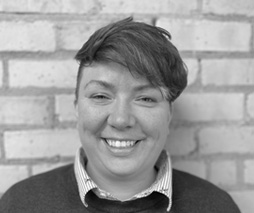 NICOLE NORMAN
ARCHITECTURAL DESIGNER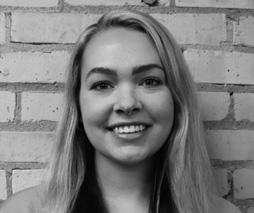 MARLO GRAHAM
INTERIOR DESIGNER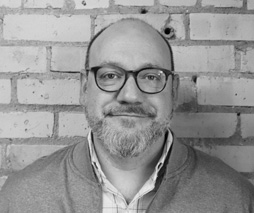 JEREMY WOITASZEWSKI
ARCHITECT




We like to create things with fun, like-minded people.
Feel free to say hello!

 Address:
530 N. 3rd Street, Suite 230,
Minneapolis, MN 55401

   Phone: 612.524.5375
   Library & Material Reps:
rina@studiomarchitects.net
   Project Info & New Clients:
adam.meyer@studiomarchitects.net

   Mon. – Fri. 8am to 5pm